Though I maintain my steadfast passion for igniting sales transformation, I do not believe that placing emphasis on improving just one silo of the business makes sense if anything is expected to change. The conversation should no longer focus on social selling or social media marketing, as if each is operating in a vacuum. Organizations need to become much more focused on becoming a "social business".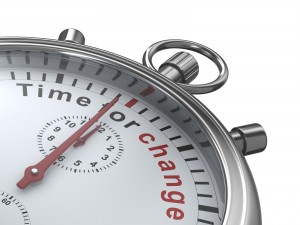 Engaging consultants or trainers to help improve Sales, Marketing or Service capabilities - in silos - won't net much more than marginal improvement. With departments myopically focused on their own improvement, not surprisingly, you rarely see the large scale, institutional change needed when the market evolves to a point where it is clear that business practices must change.
Social media did that…it disrupted business completely. Most companies were not - are not - getting a real handle on what that means for the future of their business. And I haven't even started talking about the impact of multiple generations on a social business strategy.
As social, mobile, cloud and digital technologies are going to force business leaders to rethink everything they thought they knew about how buyers choose to purchase something, it isn't only Marketing or PR that has to change things, but Sales, Service and every other department too. The connected buyer communicates through any number of modalities…text, phone, email, mobile, social networks - LinkedIn, Twitter, Facebook, Pinterest, Instagram, blogging - and cloud computing services like Evernote or Dropbox. Not everyone with dollars to spend will want to interact with your company in the same way. If you keep trying to force them to do that, you'll lose.
After eight years, I thought companies would be seeing greater success and be a little farther along in their strategic use of social media to support business objectives in Marketing, Sales and Service. One reason it isn't happening is because social strategies ARE NOT LINKED to the performance of business goals. According to Brian Solis and Charlene Li in their white paper, The Evolution of Social Business, they suggest that business use of social media is often guided by a peer or competitive-driven "social for social's sake" philosophy. Unfortunately, there is a ton of truth in their observation.
It is rare to find the company that doesn't relegate the social strategy to the Marketing department even though social now impacts the entire enterprise (inside and out), but certainly Sales and Service in big ways. Even if companies establish measurable outcomes to track, and it's a big IF, social initiatives fizzle and die due to a lack of strategic vision, funding and oversight that is guided by top down vision from the C-Suite. This has to change.
Buyers have choices…lots of them. You are kidding yourself if you think otherwise. Do you know what happens from that very first interaction with a prospective customer? Do you know what they are thinking? Do you know how you stack up in their minds?
What about your customers? Are they sticking with you? Are they happy? Are you sure? What happens if something goes wrong? What's the service and support experience like? You may think you know the answers to these questions, but my bet is that your company is not doing as well as you think.
If you expect to have a future in business, your business has to change. Stay tuned for my next several posts, because I will be sharing my own personal experiences as a business buyer. Hopefully, as a business leader, it will give you a bit more to think about.