As the co-author of the second book about social selling to hit bookshelves in August 2010, I am delighted to see that a philosophical approach to selling that I began evangelizing as early as 2006 is gathering steam.
At the time that The New Handshake: Sales Meets Social Media was published individual sales contributors were testing the waters on their own. Their managers, however, snubbed their noses at the idea that using social media as part of selling could help to generate revenue. More sales leaders get it today, but we still have far to go.
Part of the social selling process relies on sales people creating a perception of expert credibility and that's where content comes in. Largely misunderstood, I want you to think about content in the context of helping the buyer make their decision to buy from you and your company and not someone else.
Recently, I sat down with Jason Wesbecher CEO and Co-Founder of Handshakez to talk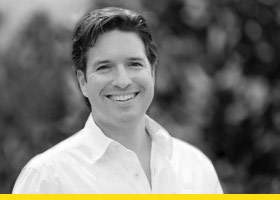 about content and a unique platform that he and his team have developed to help sales people use content to close deals. Jason is a seasoned sales leader, so I know that you'll benefit from his perspective as much as I have.
By the way, on Thursday, June 27 at 12N Eastern, I'm hosting a complimentary webinar with Jason that you need to attend. You'll want to see for yourself what Handshakez can do for your teams sales results!
BG: Jason, why is content such an important part of the sales process?
JW: So much of the sales process unfolds these days outside the presence of an actual salesperson.  Because of this, it has never been more important to produce and share compelling content that can help provoke your customer to ask a question, start a dialogue… to engage with you.
BG: Isn't interacting with our prospects and sending information back and forth sort of boring and wasting time? How does Handshakez overcome that challenge?
JW: The challenge with information exchange in today's B2B environment is that it's done much in the same way it was 15 years ago – via email.  What's changed, though, is the sheer amount of email customers receive these days – as much as 600 new emails per week.  That is a tremendous amount of noise that sales reps now need to cut through.  Moreover, unlike 15 years ago, there just isn't the same social obligation associated with responding to emails today.  Customers will easily delete dozens of external emails per week without thinking twice.
BG: Sales people often spend a lot of time chasing opportunities that really aren't opportunities. How does your platform help sales people with that?
JW: As a former technology salesperson for 17 years, I can tell you with certainty that the next best thing to a "yes" is a "fast no."  Quickly disqualifying opportunities is a valuable skill, as it reduces the time and cost of chasing conversations that will likely never come to fruition.  Our platform is focused on fostering engaging and transparent conversations between sales teams and buying teams.  When a salesperson using Handshakez starts to see declining engagement levels during a sales cycle – or worse yet, no engagement at all – it can inform next steps, sales stage and forecastability.
BG: Why did you start the company in the first place?
JW: I have been in enterprise software for 68 quarters and flown 2 million miles, selling to some of the toughest clients in the world.  What I learned is that oftentimes it's a dance between a sales team that has an immature or undifferentiated product and a buyer who has multiple alternatives and very complex requirements.  In other words, selling is really, really hard and only getting harder. 
BG: We all know that the length of time to close deals has only gotten longer because multiple stakeholders are involved and some have more influence than others. What are some of the benefits of using your platform to address this reality?
JW: For today's sales professionals to be successful, they must navigate the complex politics of committees staffed with informed and frugal buyers. Successful reps in this environment tend to engage customers rather than manage them.  And they differentiate their sales process as much as their products & services.  The best reps may already do this very well, but they only account for 10-20% of your sales force.  What about the rest? 
BG: Jason, you've told me that the buying and selling of B2B products is one of the most opaque and adversarial processes in the world.  Does it really have to be that way?
JW: No, it doesn't.  I started Handshakez to make the B2B sales process incrementally easier and more enjoyable for all involved by humanizing it and taking it out of email.
BG: Humanizing it. I like that a lot, Jason. I rant quite often about how I think that sales people are using technology as a substitute for great selling skills. What are your top 3 pet peeves about the way people are selling today?
JW: As CEO of a company, I am now both a salesperson and a buyer.  We have spent hundreds of thousands of dollars building out our infrastructure, oftentimes with 3rd party tools and services from vendors.  My 3 pet peeves in working with these vendors have been:
Long PowerPoint presentations that emphasize the history and values of the vendor rather than my specific business challenge and how they can help address it.
Lack of awareness as to who the buyer actually is.  While I may be CEO, I generally outsource all technology decisions to my partner & CTO.  You would be surprised by how many vendors lack an appreciation for the differences between a buyer and an influencer.
Providing me with boilerplate vendor slicks as opposed to 3rd party content (HBR blog entries, industry best practices, etc) that can help influence my thinking.
BG: We definitely share the same pet peeves. As you know, I have strong opinions about why I believe sales people need to change their approach to selling. Why do you think it is important?
JW: Research by CSO insights suggests that only 46% of forecasted deals close.
BG: Ouch, only 46%? That's a lot of lost revenue sitting out there. What's the problem?
JW: After the countless hours of training and millions of dollars spent on tools, today's B2B salesperson still has better odds at a Las Vegas craps table.  The definition of insanity is to repeat the same behaviors while expecting different results.  Handshakez helps sales reps redefine their approach, grow closer to the customer, and differentiate themselves.  We help clients close this forecast gap.
BG: Everybody talks about their ability to deliver ROI, but often they really can't. What kind of ROI can sales leaders expect to see when their teams use your social selling platform?
JW: We help our customers realize a 10% increase in renewal rates and a 10 hour reduction per week in time each sales rep spends doing manual and administrative tasks within CRM.
BG: That's what I would call ROI. And just think what could happen if each member of the sales team was spending 10 more hours per week on selling.
BG: Jason, I have enjoyed our conversation today, and I'm looking forward to our webinar on Thursday, June 27 at 12N Eastern.