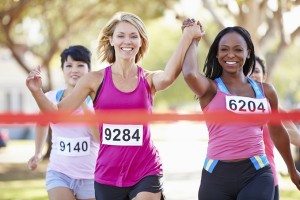 Access to decision makers is tough. An IDC study reported that inundated with data and sales pitches, buyers return only 10.5% of phone calls and 9% of emails from new vendors. Yet, pressured by management KPI's, every day salespeople use the same tactics – cold calls and cold emails – in an effort to convince a prospective customer to agree to a sales meeting.
Activity is NOT the same as effectiveness.
Using technology to cast a wider net has given rise to the delusion that if you just broadcast your message to more people you are bound to land more meetings. If sales people expect to make quota, they need to remember that it's all a numbers game, right? Wrong. The theory that simply increasing the number of "people" you contact means you'll get more business is outdated.  Buyer expectations have changed.
In IDC's Social Buying Meets Social Selling whitepaper they concluded that "While time is scarce, trust and confidence can be even rarer. Buyers making high-impact decisions will gravitate toward methods that make confidence building easier."
Spray and pray selling isn't going to instill confidence in a buyer any time soon.
Spamcasting the same email message to 100, 500 or 1,000 people is not an effective prospecting strategy. Moreover, you put yourself at serious risk of creating a negative impression in the mind of your potential customer. Competition is stiff and buyers have choices. If your goal is to fill the pipeline with qualified leads and secure sales meetings, you need a different strategy.
Two things need to change:
Sales approach
Message
Chasing anyone with a pulse is a costly waste of time and energy.
Though it may seem counter intuitive, you actually have a higher likelihood of securing meetings and closing deals more quickly when you focus your attention on a targeted list of decision makers to pursue.
Now that you've narrowed your focus, it is time to personalize your message. The Internet and social media in particular, is full of insights that can help craft a message that is relevant to the buyer you've targeted. That means you need to do some homework prior to crafting your message, and yes, it does take more time but aren't positive results worth the effort?
Don't fall into the 90% of communications that are deleted without a second thought.
Follow these tips:
It is not about you. Prospects don't care about your company history, the latest infusion of VC cash or the fact that you won an industry award. Tell them what is in it for them!
Create a compelling subject line that captures interest.
Keep the message brief and to the point.
Check your facts. If you sell services to staffing agencies then be sure you are emailing staffing companies.
Stop asking people to visit your website to learn more. Lazy and presumes your buyer has the time to do your sales job.
Make sure the customer examples you use are relevant. Don't tout examples of enterprise organizations if you are emailing a small business.
Provide the social proof and include specific metrics that clearly show how results were achieved by the companies you are referencing.
Don't try to be a comedian. One email I received said that perhaps one of the reasons I didn't get back to him is because a file cabinet fell on me and I couldn't reach the keyboard to contact him. Delete.
Buyers expect more.
They want to work with people who can help them solve their business challenges. Order takers aren't needed or wanted.
When you earn the right to a 30-minute meeting, use your time wisely. Don't pitch. Focus on bringing insights to the meeting that will benefit the buyer in some way. It could be information on the latest industry trends or data related to their competitors.
Ask great questions to guide the sales conversation.
Why should my target buyer care about what I offer?
What happens to their business if they do nothing?
Why should they trust me versus my competitors?
How are their peers solving the same challenges they face now?
What expertise will I need to move this ahead to a successful win?
What do I need to know about their competition or their industry?
How do I gain their commitment? What's really important to them?
The sellers who succeed are those that swim in the blue ocean. Let your competitors continue to do what they've always done. Let them pitch features and fight it out on price.
CEI discovered when they surveyed decision makers that 86% said that they would pay more for a great customer experience but felt that only 1% actually delivered.
Creating a sales experience that sets you apart from everyone else is your competitive advantage. Go make it happen!