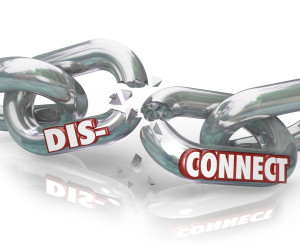 With spend on social media channels expected to increase to a 20.9 percent share of marketing budgets in the next five years, according to a recent CMO Survey, the big question is if that spend investment is translating into an increase in overall business performance? The answer appears to be not so much. In a C-Suite Study conducted by IBM, they reported that almost half of Chief Marketing Officers feel that they – and their teams – still aren't fully prepared to meet the challenges of operating in social media channels.
If CMO's aren't feeling that their teams are fully prepared to deliver on corporate objectives, what could be getting in the way?
There is no clearly defined social media strategy that aligns with core business objectives. With no formalized social media strategy in place, you leave your social media teams flying solo without a clear connection back to overall corporate business goals. In the Harvard Business Review article, Fix Your Social Media Strategy by Taking It Back to Basics, they mention that a Google search provides 140 million results for "social media marketing tips," but no matter how many headlines promise it, there is no one-size-fits-all social media strategy. Tips, instead of a clearly defined strategy, won't cut it if you want to see real results.Though the marketing team may be taking the lead on the creation of the social media strategy, the company's social media efforts need to impact sales opportunities and revenue also. Don't leave this important business strategy to marketing alone.
There is a gap between social media activity and business performance. It is important to link your sales and marketing goals to social media KPIs. Buzz, clicks, likes and followers are good initial gauges of social media marketing success, but long-term success requires that you go much deeper. Ultimately, social media activity needs to demonstrate how the effort led to improvement in revenue outcomes, either in qualified leads to nurture, new customer acquisition or retention.
The team doesn't have the right balance of expertise. Don't assume that young 20 something is the right person to drive your social media strategy. They may understand the inner workings of Twitter or Snapchat, but that doesn't mean they understand how to apply social activity to core business objectives. Make sure your team includes people who understand the technology and have solid business experience. You need both!
All data sources are not being integrated. Be sure that you've built a plan that includes the seamless integration of social media data with other types of customer information, such as the data that comes from sales, purchasing, social media, and other communication channels. Though you might be able to source potential sales leads via Twitter, how is that information then integrated back into marketing's lead nurture process or the sales CRM system for follow-up and tracking?
Lack of cross-functional skill and leadership stymies success. Today's marketing leaders must be adept at traditional marketing strategies, and they also need to be proficient in the use and understanding of how new technologies impact their efforts. I believe this applies to sales leaders as well. Reaching buyers through the traditional avenues of phone calls (rarely answered) and emails (often ignored) mean that everyone in sales is using the appropriate social media channels to engage buyers in advance of clearly defined sales opportunities.
Investing in social media marketing and social selling strategies is important and must continue. Buyer behavior is the key factor driving the importance of engaging prospects and customers on multiple channels. To justify that investment, though, also means that your social media/social selling strategy goes beyond the surface indicators of success and aligns to key business drivers like new customer acquisition, revenue growth, and customer retention.