For important reasons, today's post is longer than normal, and I hope you will take time to read through to the end. Your comments are also appreciated!
Since today is SocialTech Tuesday, it seems appropriate to jump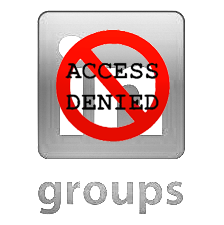 into a controversy that has ignited a firestorm of angry discussion among LinkedIn members. Many people are incensed over a new LinkedIn policy introduced (very quietly) in January. The policy relates to groups and is called Sitewide Auto Moderation dubbed SWAM.
Though I am a LinkedIn power user and am pretty well versed in the platform, I had no idea that this policy had been introduced. Chances are that as a group member or a group manager/moderator, you didn't know about it either. In fact, it seems the only way that people found out about the policy change is if they personally became affected by it. I found out about it a few days ago when a colleague of mine was SWAM'd and asked me if I knew anything about what was going on. That's when I started digging.
In essence here's what the policy is all about.
In an effort to reduce spam in the discussion area of groups, which I support by the way, LinkedIn made it possible to force an automatic moderation of posts and comments across "all groups" by any member who had been blocked in just one of the groups that they belonged to. The assumption is that if a Group Manager deemed you a spammer in their group, then all your posts and comments were suspect in other groups as well. While I appreciate the spirit and intent of the new policy, I believe it is pretty far reaching and perhaps pushes the boundaries of censorship.
The official policy is this…
"If a group manager blocks you from their group, your posts to other groups are automatically subject to moderator approval. Your postings to other groups are still submitted, but they are now pending until a member of the group's management team approves it for posting."
That means that those messages sit in a cue waiting for a group manager or their team of moderators to approve the comments.
Why is this needed?
That's the million dollar question, and I am wondering what is the REAL why behind this decision? Group managers have always had the ability to block someone in their group that they felt were spamming versus participating in group conversations. Why is Big Brother stepping in? Is there some reason that decisions cannot be left to the individual group managers? Why is LinkedIn arbitrarily deciding that an infraction in one group means the member is an offender in every other group?
Stop Drinking Your Own Kool-Aid
Is this yet another example of how companies become too internally focused when it comes to their decision making? Not only does it seem like the far reaching effects were not considered by asking tougher questions internally, it doesn't appear that LinkedIn bothered to seek out external feedback either.
Here are other questions that I believe needed to be asked and answered before plowing ahead with this decision:
What is the ramification to the member if we put this policy/technology change into effect? LinkedIn will tell you that if you fall victim to being SWAM'd you only need to approach each Group Manager and ask them to reinstate you. Imagine you belong to 50 groups. Does LinkedIn really think that forcing someone to reach out to each group manager individually will be an easy task? Can you imagine the time it takes? What if those group managers aren't actively managing their group and never bother to respond? It happens all the time and now the individual is sort of screwed if no one pays attention to their reinstatement request.
How will this affect revenue we earn from premium subscriptions? I will say up front that I do not believe premium members deserve special consideration per se, although you could argue that maybe new features should be rolled out to them first. What I do believe is that somebody should have done a little analysis to see what it means if premium members are being kicked to the curb by Group Managers with no notice, warning or explanation. As of this writing, I can't give you numbers, but I can say that several hundred people affected have publicly said they reverted back to the "free" version. That lost revenue will start adding up.
Does each group clearly communicate guidelines with respect to what content is appropriate for posting in the "discussion" area? It is very easy to create group rules and remind members to read them. If there are no group guidelines, is it really fair to ban someone who chooses to post self-promotions? How can you be accused of breaking the rules if there are none?
What will be the administrative impact on Group Managers? One Group Manager told me that this new policy has placed an impossible burden on him. His group is quite large – 30,000+ - and overnight he started having upwards of 500 posts DAILY to have to moderate. Manually. The policy was intended to help deal with SPAM. Didn't anyone ask the question about whether or not these group leaders would have the bandwidth to deal with the outcome of this decision?
Is it possible that Group Managers with an act to grind will use the ability to block people unfairly? In other words, is there a chance that knowing a member could be blocked in all groups, would they use that as an opportunity to retaliate for a perceived infraction, the fact that they didn't like the individual's comments, or worse, use it as an opportunity to put their competitors at a disadvantage? In the course of researching the situation, it does appear that there are instances of this happening.
What will this decision mean for the power that participating in groups has represented? Being able to contribute to conversations or start discussions gives a group member the ability to demonstrate their thought leadership and capabilities. Done smartly, that visibility leads to sales opportunities. But if members know that a Group Manager could get pissed off at them, cut them off because they didn't like what they said or posted, or accidentally clicked on the wrong button, why would anyone waste time participating in groups at all?
Aren't we obligated to clearly communicate this change to all members? For me, this is the most important question that LinkedIn should have asked. If you believe in the decision, why hide? Why not clearly communicate what you are doing and why and ask for feedback before actually putting it into application. It seems to be common practice for social sites to makes changes without bothering to tell anyone. When it comes to policy though, I think the company should be obligated to make a public statement. As a member of the platform, I'm bound by the terms of use, but if you keep slipping in whammies like this one, how is that really being transparent?
What will be the impact on our Customer Service team? My point above might have mitigated many of the support tickets and complaints being filed. Without having any knowledge of the change or what happened if a group member was blocked, hundreds of support tickets have been filed. That is a heck of a lot of manpower to waste.
I plan to keep watch with respect to this policy, so expect more posts to come.
For now I will close with the following…
After 29 years working in technology, I've seen a lot of big players come and go. Arrogance slowly creeps in as people think, we are big, bad and no one can touch us. LinkedIn is not immune to this insidious disease, which may be a small crack today, but a chasm in the not too distant future. Guaranteed, a band of super smart tech nerds are out there somewhere working away in their garage to create the next best thing.
When a social networking company forgets that it is the members that got them where they are now, the fall may be slow but it certainly will be imminent.