Last week, I shared 15 ideas for creating content that captures interest. It would be lovely if everyone we talked to or had on our target list was ready to buy now, but let's face it, that's just not realistic.
Things have changed pretty dramatically since back in the day when I first started selling. Frankly, I think selling is much tougher these days. I say that because…
Decision making seems to take longer than ever with multiple stakeholders involved. Some of these stakeholders don't even hold real influence, but you have to talk to them anyway (or you think you do).
Buyers have unprecedented access to information. Your feature/benefit dump is wasted effort.
The market is crowded. In pretty much every industry that I can think there is a ton of competition. The trick is to rise above the noise and stand out.
Buyers block calls and delete emails.
Your prospects don't care about what you want (they never did actually), they care about what they want and what you, your product or your service can do for them. Hint: features aren't it!
Your ultimate goal with selling is to get IN FRONT of sales opportunities. My goal is to help you become a Content Concierge, because you want to be seen as someone who stays ahead of the curve bringing fresh insights forward and gets prospects thinking about business problems they probably don't realize they have yet.
That's where content comes in. Visibility is key and your ability to create, curate and share great content needs to be an integral part of your Strategic Social Selling Plan.
But from talking to and training thousands of people who sell, the idea of becoming a content concierge is a little daunting for these reasons:
Who will create the content?
How will I manage and share the content?
How will I benefit if I do all of this work?
My last post covered creation, so now, let's talk about the management and sharing of content.
Hootsuite is my content management platform, and I want you to check it out. HootSuite is a social media management system for individuals, businesses and organizations that lets you share content across multiple social networks like Twitter, LinkedIn or Facebook from one secure, web or mobile-based dashboard. Want to get a bit more sophisticated? You can also leverage a suite of social content apps for Instagram, SlideShare, YouTube, Tumblr and more.
Here is a picture of my Hootsuite Dashboard.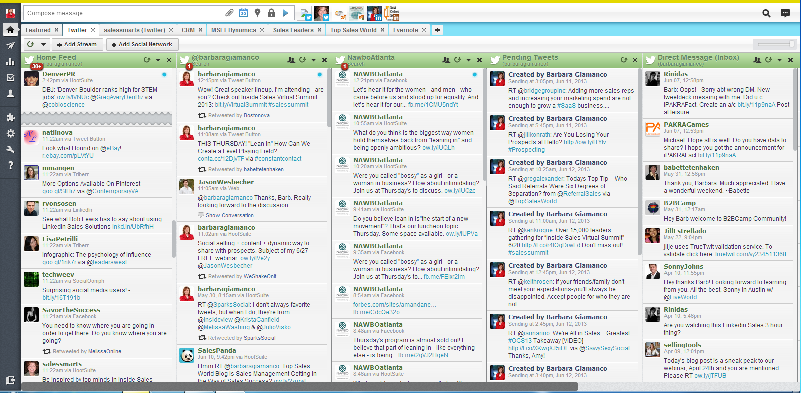 Here are some of the super cool things that you can do:
Schedule content in advance. This is the secret sauce, which allows you to schedule messages to post through the day, week or month while you are off doing your job…selling.
Even with the FREE version, they have this nifty feature called "autoschedule". You create your message and then let Hootsuite determine the best time to send it to your networks.
You can also click on the "calendar" icon and pick a specific date and time to send your message. The free version allows you to do this for individual emails only.
Buy the premium version and schedule up to 350 messages across your social networks. Talk about making life more efficient. Plan your calendar and cue up relevant content to share at on specific days and times. CAREFUL though… you don't want to be perceived as a bot, so remember to go back in and engage in conversation with people.
Use RSS to set up your blog/company feed so that messages post automatically when a new post is published. The FREE version lets you establish 5 social sites and/or 3 sites and 2 RSS feeds. The premium gives you an unlimited ability add a mashup of social networks and RSS feeds of the Influencer blogs your follow and whose content you trust.
Use streams to track what your competitors, prospects, customers or influencers are posting about. I mean really, did you actually think you could follow over 250 million tweets daily without the ability to do something like this?
Monitor conversations - cue up messages to social sites like LinkedIn and monitor conversations from within the dashboard.
Share images/files easily with your posts.
Bottom line – to share content consistently, you need the tools and an organized approach to get you there.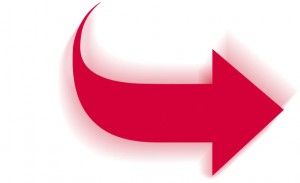 If you'd like to learn HOW to put Hootsuite to work you in your social selling activities, you should REGISTER for my session next Tuesday, June 25. I'm going to show you exactly what and how to use Hootsuite to your advantage!
BTW – I a very SPECIAL webinar coming up on June 27. My guest is Jason Wesbescher of Handshakez. Sales people can have their own "room" for sharing visually compelling content and information with their prospects. I promise you – you won't go back to wasting time with email ever again!