I am breaking my rule today. Typically, I keep ineptness anonymous. Today, in good conscience I cannot.
I have continuously railed against the sad state of selling, which bothers me in a big way. Poor messaging. Lack of relevance for the buyer. No understanding of the buyers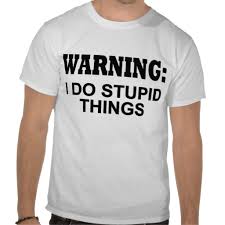 business. These things gnaw at me and then some.
But I can think of no more serious grievousness  than sending messages to CUSTOMERS that make it clear that YOU have no clue that they ARE a customer.
It isn't Matt's fault. Someone may have cued up the email for him. You could argue, however, that he should have double checked who he was emailing.
I have been a Salesforce customer for the past 3 years, but clearly Matt doesn't know that. If he does, that sure does not come across in his sales pitch.
Matt knows nothing about me. He hasn't bothered to try and figure out what is important to me. His sales answer is that I "click" on a link to learn more.
He wants a demo appointment. Doesn't give a rats ass about what is important to me.
Game over.
Sales leaders…get engaged. This type of messaging and "spray and pray" broadcast approach is killing your sales! Schedule 30 minutes with me…I'll help you understand why.
In the meantime…sorry Matt…you are screwed buddy!
"Hi Barbara,
My name is Matt Cooper with Saleforce.com — cloud-based marketing automation software powered by Pardot.
We provide over 1,500 companies like yours with software that helps them manage all of their online marketing programs to deliver qualified leads to sales, shorten sales cycles and track campaign ROI. According to Gartner, companies that automate their lead management process experience a 10% or greater lift in revenue within 6-9 months while reducing costs by 33%.  Click here for more information on Pardot's platform.
Do you have time for a quick conversation or web demo this week or next?  If so, what day/time works for you?
I look forward to talking with you soon!
Thanks,
Matt"