In the three years since my book, The New Handshake: Sales Meets Social Media was published, much has changed in the world of sales and social media.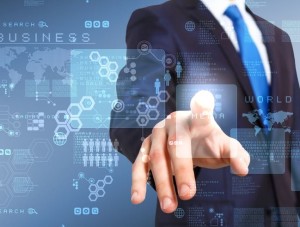 Many of the biggest changes have happened on the technology front. Technology platforms have come and gone. Some have exploded in size and popularity.
Arguably the top B2B social networking platform used by sellers today, LinkedIn is now more than 225 million members strong. To give you some perspective on the skyrocketing growth, at the time the book went to press, member numbers hovered around 40 million. In terms of usability, LinkedIn has undergone numerous changes and many of them revolve around the utilization of content, streamlined navigation and a more unified way of searching for information. And while you can build lead lists using the free version of LinkedIn, the Sales Navigator premium offering provides sales people with a more advanced tool for building lead lists and sourcing sales opportunities. From a management point of view, Navigator provides insight into the adoption and usage of the tool among sales team members.
As Twitter has increased in size, the last three years have demonstrated that Twitter should not be overlooked as one of several tools that social sellers need to leverage as part of their B2B sales arsenal.  Sellers can use Twitter to source real-time information about prospects, competitors, influencers, customers and market trends. With that knowledge, you can build credibility with extended networks and engage with people in new ways.
CRM platforms have been evolving into what's known as Social CRM. Traditionally giving sales people the ability to input leads and track their progress from nurture to close, Social CRM systems can now help sales people leverage the power of the web as part of their selling process.
Finally, business intelligence has never been more important. Prospects block sellers at every turn, but they will pay attention to any seller who has demonstrated that they've done their homework before attempting to engage. As a raving fan of InsideView, I use their sales tool - combined with LinkedIn - to research prospects before attempting to engage a prospect in a sales conversation, and I use "alerts" to watch for triggers that signify a potential sales opportunity. Of course, I use both tools to do extensive research before each and every sales meeting.
Technology that enables the selling process continues to advance, but what about selling skills?
Have they improved now that we have tools like LinkedIn and Twitter to leverage as part of our sales process?
Or, has an over reliance on technology coupled with unrealistic expectations of technology's role in the selling process caused a serious decline in great selling skills?
Personally, I believe it is the latter. Sales skills among many sellers seem to be regressing – not progressing.
The ability to cast a wider net to larger networks has led to more broadcasting and less targeting and customization. Sales people (and sometimes marketers on their behalf) crank out random, boilerplate emails that do more pitching than demonstrating any real sort of value. Sorry folks, but that's not great selling. Activity continues to be confused with actual sales effectiveness. If the goal is to secure a sales meeting, then it makes sense to take the time to:
Ensure that the prospect is qualified to buy what you sell. You can definitely uncover some of those basics using the web. Do it before wasting time with emails and phone calls.
Stop pitching and start engaging. Learn the language of what is important to the prospect. Generic  messaging hurts you. It does not help you. YES, you will need to do a little up front work, but if that time investment leads to the meeting you want and a sales opportunity closing more quickly, isn't it worth it?
Follow a sales process consistently. One phone call or email isn't going to cut it. Most sales reps give up after one or two tries. Don't let that be you. And remember to be patient. Sales remains a relationship driven business. You have to prove yourself first.
Brush up on your communication skills, which include written and verbal communication and listening. It doesn't hurt to get familiar with behavioral assessments like DiSC, because prospects with different styles expect different things in sales interactions.
Finally, stop expecting LinkedIn, Twitter, a blog, Facebook or any other social tool to do the selling for you! Social platforms have a specific role in the selling process, but at the end of the day, the sale is transacted by people. If you don't have the skills, you won't close deals. It is pretty much that simple!