In January, I wrote a blog post about a little book called Stop Doing That! 21 Activities Critical to Business Success that YOU Shouldn't Do written by my colleague Essie Escobedo of Office Angels. The message is powerful. If you want to succeed as a business owner, you have to transform your thinking and stop trying to do everything yourself. The book prompted me to start a new podcast series called Entrepreneur Mastery. Naturally, I wanted Essie as my first guest.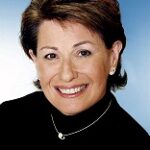 Let me tell you about Essie…
A veteran small business owner with more than 20 years' experience starting and running two success businesses, Essie knew what she needed when she was in the corner office - stellar accountants, administrators and project managers who were flexible enough to fit in where they were needed and move on to the next challenge. She also realizes that the employee-like performance she wanted had to come at a nonemployee-like price. Essie launched Office Angelsto bring the skills and talents of a world class support staff to even the smallest business owner.
Here are a few of the things you'll learn about when you listen to my conversation with Essie:
1. Why she wrote the book in the first place.
2. Why it is difficult for business owners to let go and feel they have to do it all themselves.
3. The #1 thing that Essie believes business owner MUST understand about their business to be successful.
4. What you lose when you insist on doing everyone alone.
5. How the concept of Office Angels came together.
6. The difference between Office Angels and a traditional staffing agency.
Thanks for listening! Oh, and go buy the book!