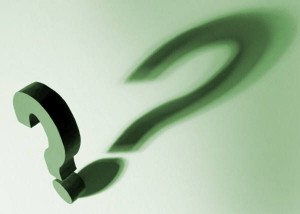 I've spent a substantial amount of time over the last few weeks reflecting. Personally and professionally, 2012 was another pivotal year that included, among other things, the loss of my beloved shepherd/retriever Shorty, and the closing out of a business partnership that didn't quite turn out as I had hoped.
Though tough for me to admit, I was feeling a little defeated at the end of the year. After all, I worked hard. I gave my all. But there I stood at the end of the year, feeling as if I'd taken two steps backward, and I wasn't happy about it.
What to do?
For me, the choices were pretty simple. I could choose to focus on what went wrong and spend time entertaining myself at my own private little pity party. Or, I could choose to ask for the help that I needed to get myself back on track. I chose the latter.
Help came in the form of a book called Awaken the Giant Within. A long-time fan of Tony Robbins, I'd read the book twice before. At least I thought that I did. This time around I must have been more open and receptive to doing the work, because I found myself saying many times…How did I miss that before? The insights I've gained have been invaluable.
And I want to share one with you today:
Ask better questions. Questions that empower you and inspire you to take action.
For some of you, your sales year begins anew. For others, you are at the mid-way point in your fiscal year and may have just gone through some grueling reviews of your sales performance. In either case, what you choose to do next, where you decide to focus your attention will chart your course.
When things don't work out, it can be easy to default to Why me? If you focus on that question, you are sure to come up with a list of all the reasons why life just isn't fair. All that does for you is to create more negative energy, which can never lead to a positive outcome.
Regarding any challenges you may be facing, I want to you to use these 6 questions as you think about them.
How can I turn things around?
What is positive about the problem?
What am I willing to do to create the outcome that I want?
What can I learn so that I never have to repeat the situation again?
How can I improve my product or service?
How can I enjoy the process of turning things around to get what I want?
Working through questions such as these leads to a more empowering and positive state of mind. And that's when miracles occur!
Want better results, a better outcome? Ask better questions.