Does big biz really know how to sell to small/medium business? Seems not.@dangreenfield Thx for including me. #in ow.ly/bGkju

— Barb Giamanco (@barbaragiamanco) June 19, 2012
On October 30th in Atlanta, I'll be moderating a panel at the The Big2smb Social Media Conference produced by Dan Greenfield, President at LISTEN Interactive. The session is titled, "Leveraging Social Selling to Identify New Business Customers". I'm really looking forward to attending the conference because I believe that the SMB (small/medium business) space is a grossly under served market.
Don't believe me? Consider this…
"Businesses with fewer than 500 employees make up 99.7 percent of all employer firms. Yet despite the market opportunity, big businesses are not always familiar with the rules of SMB engagement. A recent Inc Magazine survey revealed that more than half of small business owners felt that big business doesn't know how to market to them." -Dan Greenfield, Listening Points Blog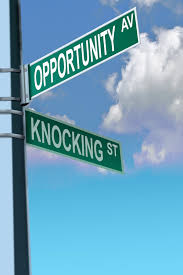 SMB's revealed in the survey that they felt…
43% said that brands/companies do not understand my needs;
45% said that companies do not make the effort to understand my business;
46% said that companies try to sell to me versus talking to me.
Dan reached out to me recently to ask me my thoughts on how enterprise companies and their sales and marketing teams could do a better job of reaching, connecting and selling to SMB's.
Here's what I had to say:
Dan: What do you see as the top challenge that enterprise companies face in reaching (marketing/selling to) today's SMB market?
Barb: Understanding what drives them, the challenges that they face, what literally keeps them awake at night. Most small business owners do not have huge budgets, so every decision that is made when selecting a product or service is critical to get right. For those enterprise companies selling to small business, I'd like to suggest that they consider hiring salespeople who either have the experience successfully selling to small companies or have been a small business owner themselves.
Dan: How critical a role is social media playing in reaching the SMB market? How do you see that role changing in the future?
Barb: Research confirms that 80% of the buying cycle begins without the initial engagement of a sales person. For that reason, every sales rep needs to have great online presence. Before the buyer takes a meeting with you, they will Google you, look you up on LinkedIn, Twitter and Facebook.  Since LinkedIn is the B2B networking site, your professional profile should be 100% complete and provide compelling content and information about you and your company. Share value packed, relevant white papers, case studies, presentations, video or industry articles.
As far as the role of social media going forward is concerned… InsideView recently reported that 92% of buyers do not respond to cold calls or cold emails. That means that your ability as a salesperson to create value in advance of sales opportunities becomes more important than ever. Social media gives you huge sales leverage when done right.
Dan: What advice would you give sales teams in using social media to reach SMB prospects and opportunities?
Barb: Use social networking tools like LinkedIn on a daily basis. If you hope to have a shot at new sales opportunities, your visibility matters. Next, ditch the pitch. Don't use these tools to spit out sales spam. That only annoys people and harms you rather than helps you. Be relevant and share valuable content related to your industry and people will take notice. Finally, do your homework. The days of walking in blind asking questions you should already know the answers to are over! Leverage social media to learn about your prospect and their business before your first phone call or face-to-face meeting.
*************************************************************************************************
SOCIAL SALES SURVEY – take this quick, 3-minute (I promise) survey to help us understand how salespeople are using social media. You will receive a copy of the results. Click here to complete the survey.