At the beginning of 2012, I cut out my horoscope for the year. In case you are wondering,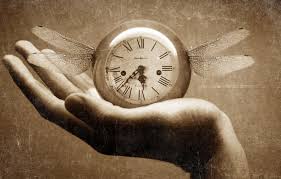 I'm a Capricorn. As long as I can remember, I've always believed that messages we need to heed can come from a multitude of sources. It could be a book passage, something another person says in passing, a sign you see on you way to work that you somehow missed before, and in my case, an annual horoscope message, which I'm sharing with you here.
Managing your time is crucial. Don't entertain anything or anyone not on your priority list. Good news on the  money front: The stars indicate your cash flow will improve this year. When life falls into place, it can be better than you ever imagined.
I love the news about improved cash flow. Who doesn't want their business to do even better than the year before? But what really got me thinking was the reminder of managing a very precious asset of mine…time.
For some time now, a core part of my sales and marketing strategy has been to leverage public speaking. I will often agree to speak at a local event pro-bono, in exchange for the visibility, but I also want to be given a copy of the mailing list, have the ability to sell my books or to have clips from the session videotaped. In other words, if I'm going to do something to benefit you and your organization without charging you, it seems fair to expect a little reciprocity.
Some groups apparently don't get this concept.
Though I'm tempted to call them out, I will not name the group who is getting several great speakers (including me) to support their event but won't let us capture clips of our talk on video. The reasons given were lame, but the bigger point is that we are donating our services, they are charging people to attend, yet, they won't agree to something that would benefit us as professionals in return. Seriously, what is wrong with this picture?
Aside from the circumstance noted above, I'm also noticing that many groups asking for a freebie are also making unrealistic demands of my time. If I'm delivering a presentation to a group for free, that is time away from closing deals and supporting our clients, which, by the way, comes first. If I have made the decision to invest my unpaid time with you, please do me the courtesy of not asking for or expecting my slide deck weeks in advance of the event. That's not how I roll. I work that in as time permits, which is often just a few days in advance.
Time is a valuable commodity. Once it is gone, it is gone. I probably will not say yes to anything else that is a freebie, and that's a shame, because I've planned events with no budget for speakers and know what that is like. On the other hand, if you aren't willing to respect the investment I am making in your group, well then, you have missed the entire point, and I won't bother wasting anymore of my precious time.