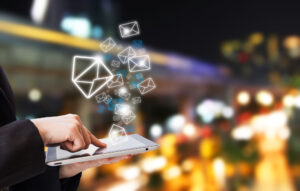 No. You don't!
Sometimes I feel as if I'm living in an alternative universe where things seem so glaringly obvious to me but not to others.
I think about the sales and marketing professions a lot. Sales, in particular.
I listen, although that is sometimes hard to do when we have certain factions in the sales training and coaching world arguing with each other about WHO owns the better approach to selling these days. News flash… no one does. Still, the egos rage.
Here's a tip from me to you…test and refine. Test different sales approaches related to prospecting, social engagement, meeting presentations, writing proposals and more. Figure out what works for you AND DO THAT! Don't worry about this or that expert trying to convince you that their way is the only way. Just. Not. True.
I make it my business and have for 25+ years to always be learning and adapting. Learners are earners, and frankly, I don't know of any other way to succeed in sales, business and in life than to keep growing and developing your skills.
As the world continues to change in fast moving ways, you've got to keep up and adapt to today's world. Not the world that existed 5, 10 or more years ago. That world is gone! Some selling strategies never go out of style, of course. But not everything that worked 10 years ago works now.
I think back to when I started selling and how things have evolved since then.
The changes, the improvements, the technology, the opportunities are mind blowing. IF sellers and their leaders are willing to change their mindset.
The tendency is still to go for the hacks, a fancy term for short-cuts, promoted by companies with a clear agenda – sell their service. With all the advances in technology, training methodologies, sales enablement approaches, research about what buyers want from salespeople and more, roughly 50% of salespeople will not achieve quota, which has been true for the past 5 years, according to CSO Insights. Anyone but me think that's a problem? Isn't it time to shift your selling approach?
On marketing's side, their world has shifted dramatically too. There used to be a clear path to leading an interested buyer down the sales/marketing funnel to closed business. Not anymore. Buyers can come into the funnel in multiple ways and from multiple channels. Yet, often, marketers struggle to adapt their marketing approaches to today's modern buyer. Doing what they've always done (just like sales) is easier, though missing the mark on effectiveness. Not only do they need to adapt their marketing campaign approaches, they now must become technology and data experts at the same time. Tough gig!
So, what are sales and marketing teams to do to shift how they approach today's modern buyer? First, they must work together. If they don't have an aligned strategy, things do not improve. One group is no more important than the other. Working in silos, approaching buyers in different ways isn't working. Buyers are looking for great experiences when interacting with sales, marketing or anyone in your company.
Recently, I was one of 9 speakers from The Sales Experts Channel to participate in a sales summit hosted by BrightTALK. My topic? Achieve Account-Based Selling Goals Solving the Alignment Dilemma. In the webinar, I discuss updated research on the challenges and opportunities that sales and marketing must be thinking about.
Listen/watch the on-demand recording HERE. You can also find the presentation deck here on SlideShare.
After checking out the session, I'd love to hear your thoughts? Learn something new? Already undertaking a sales/marketing alignment strategy that is working in your company? Let's hear it!
BTW – check out one of the best books I've read on sales and marketing alignment – Aligned to Achieve