Contrary to what you may hear, social selling isn't a NEW idea. I can say that because I've been using the term in my writing and speaking since early 2009, as I was writing my book, The New Handshake: Sales Meets Social Media. Rather than trying to take credit for the term though, I want to suggest that you, as a sales leader, need to be wary of the sales trainers and software platform sellers merely trying to capitalize on a "buzz term" they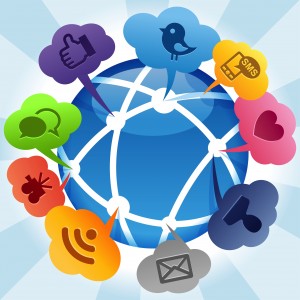 think is hot.
Why am I bothered about the abuse of the term social selling?
Well, for two reasons:
1. The misguided assumption that the use of social tools (LinkedIn, Hootsuite, Twitter or Facebook) on their own is the strategy that will increase sales and cure sales performance problems.
Use of technology is NOT a sales strategy!
Far too many of the "self-proclaimed" social selling experts want you to believe that all your sales people need to know is how to use LinkedIn, and once they do, sales will magically increase. Don't get me wrong, I've been a fan of LinkedIn since I became member number 874,098 on July 22, 2004, and am thrilled that my company was recently selected as one of seven to join LinkedIn's Sales Solutions Certified Partner program. But for all the love, I know, as you need to know, that LinkedIn – just like any other technology - is a sales tool that enables a sound sales approach but does not replace it.
Ask yourself, what good is technology if your sales people do not follow a sales process; they lack basic common sense, good communication and sound selling skills?
I don't need to tell you the answer. You already know what it is.
2. The over reliance on technology is quickly replacing the basic principles of great selling.
The gap is only getting wider as more and more sales people seem to think that the technology will do the actual selling for them. Good communication, listening, business and sales skills and even the basic principles of etiquette is disappearing…quickly!
Social selling is not merely a set of tactics reliant on one technology platform or even a combination of platforms. I believe that Social Selling is a strategic way of thinking about what today's buyers want and expect from sales people. Yes, technology is part of the equation and can help you reach your prospects more quickly, but what are your sales people saying and doing once they get in front of them?
What do you, as the sales leader, really need to know about social selling?
Unless you have a plan that is aligned with sales objectives, the right people with the right skills, a process followed consistently, use of the right platform(s), sales messages communicated from the customer point of view, defined metrics to track, and an approach that is mixed with equal parts persistence and patience, you haven't a prayer of achieving the sales results you seek.
Technology is only a fraction of the real sales story, but the so-called experts won't bother to tell you that!