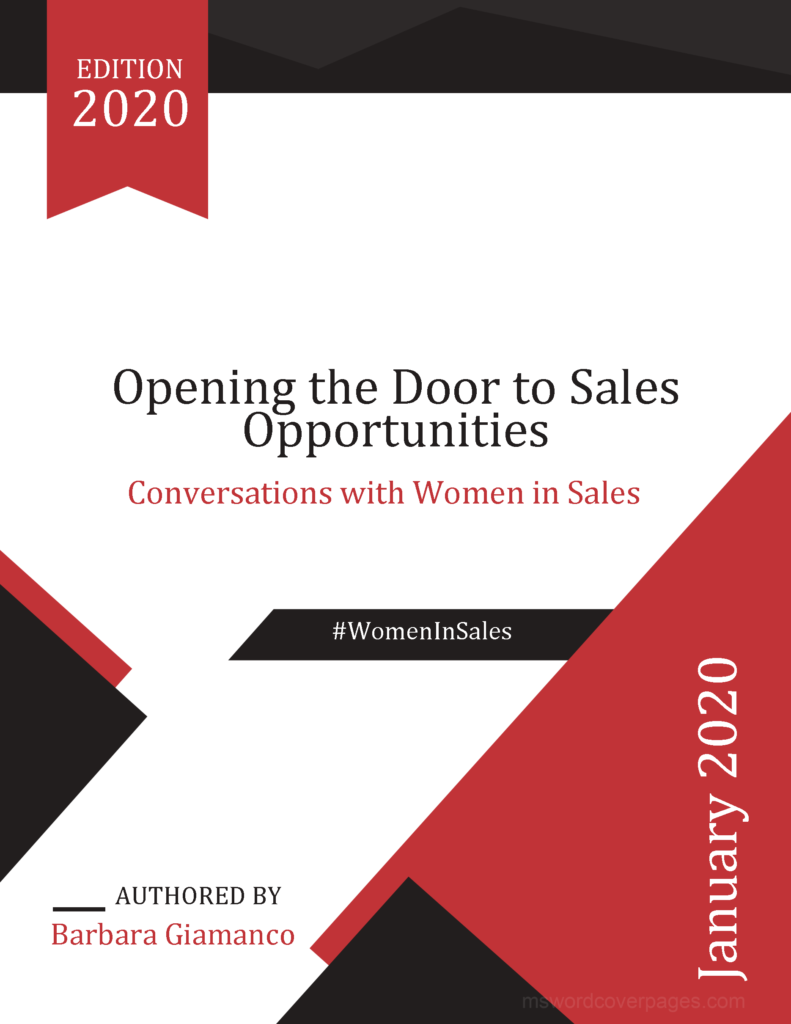 The Conversations with Women in Sales podcast has become so popular that we decided to create monthly e-books to share with the business world. Anyone in sales or sales leadership will benefit from the expert advice and guidance that you'll find in the chapters of each book.
Featured are:
Alli Rizacos, Regional Sales Manager at Salesforce
Caryn Kopp, Chief Door Opener at Kopp Consulting
Kristina McMillan, VP of Research at TOPO
Mandy Bynum, Head of Global Equity, Diversity and Inclusion at New Relic
Joanne Black, Founder of No More Cold Calling and America's Leading Authority on Referral Selling
Our goal in sharing these sales stories
While sharing educational sales content, our goal is also to continue to elevate the conversation about the importance of attracting more women into sales, providing them a path to advance into leadership positions, make diversity and inclusion a priority, and to encourage business leaders to move from talk to action. Words without action is only information and by itself, information will not change things.
When companies attract more women to sales and make providing stronger paths to leadership positions a strategic priority, the bottom line - revenue and profitability - is positively impacted. That's a fact! Ask top research firms like CEB, Gartner or Forrester who know a thing or two about tracking trends in the research work that they do.
This project is made possible by our Sponsors: InsideView, New Relic, Vanilla Soft, Lately, Kopp Consulting, Top Sales World, The Sales Experts Channel, Women Sales Pros, No More Cold Calling, Bravado.
GET YOUR COMPLIMENTARY COPY NOW!