The buzz around the term "social selling" is getting louder. I suppose it is inevitable that the new kids on the block believe social selling is something new, but like anything else, it is only new to you when you become aware of it. People like me, Koka Sexton, Craig Rosenberg, Anneke Seley and others, however, have been talking about social selling since about 2009.
It is also not uncommon for there to be any number of definitions being applied to "social selling". And, I know at least one sales professional who argues that social doesn't sell, people do. I do not disagree, and I think of social selling as a process, a sales approach and have defined it in this way…
"Social Selling is the process of using social media to prospect, research, engage, collaborate, network, teach and close all with the purpose of attaining quota and increasing revenue."
What that means for sellers today is that the savvy ones recognize that a better-informed and more connected customer controls the buying process. For sales people to reach this new buyer, they need to leverage the information that can be gleaned from participation in social networks quickly and easily, in order to turn information into leads and sales opportunities.
That leads me to my recent conversation with Scott Miller, Chief Sales Officer at Social 123.
With a variety of platforms in the market that say that they can serve up data to sales people in ways that create sales opportunities, many of them don't quite cut it. After taking the time to check out Social 123 myself, I have to say that I think they have a winner.
Let me tell you about Scott.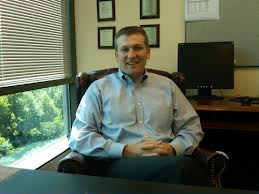 Scott is responsible for new customer acquisition and monetizing Social Media for current customers. Scott is a recognized thought leader in the demand creation space having consulted and led numerous sales teams over the last twelve years. He is the author of two e-books and a successful blog on sales and lead generation best practices.
Scott previously served as District Vice President of Sales of Ceridian - a leading global business services and software solutions company that helps organizations control costs, save time, and optimizes their workforce. Under Scott's leadership, his division doubled its revenue production two consecutive years. He was successful in implementing leading edge programs to generate demand using social media technologies.
Before Ceridian, Scott served as a Principle for the world-renowned sales consultancy, The Complex Sale. The Complex Sale is a sales strategy and training company that helps you win the sales you can't afford to lose. Scott's role was to acquire new business and he brought in the most new customers for the firm for two consecutive years. Scott was instrumental in the demand creating strategy of the firm with a heavy emphasis on web and social media.
When you listen to my conversation with Scott, you'll learn:
What Scott thinks about selling in today's world.
The difference between social media management and social lead generation.
The difference between Social 123 and other platforms claiming to do similar things.
Why you don't need a large social network or personal Twitter following to use Social123 to get results.
The best social networks for lead generation.
How sales people can use Social 123 for selling.
Data quality and how they serve it up.
And more…
Enjoy the interview!