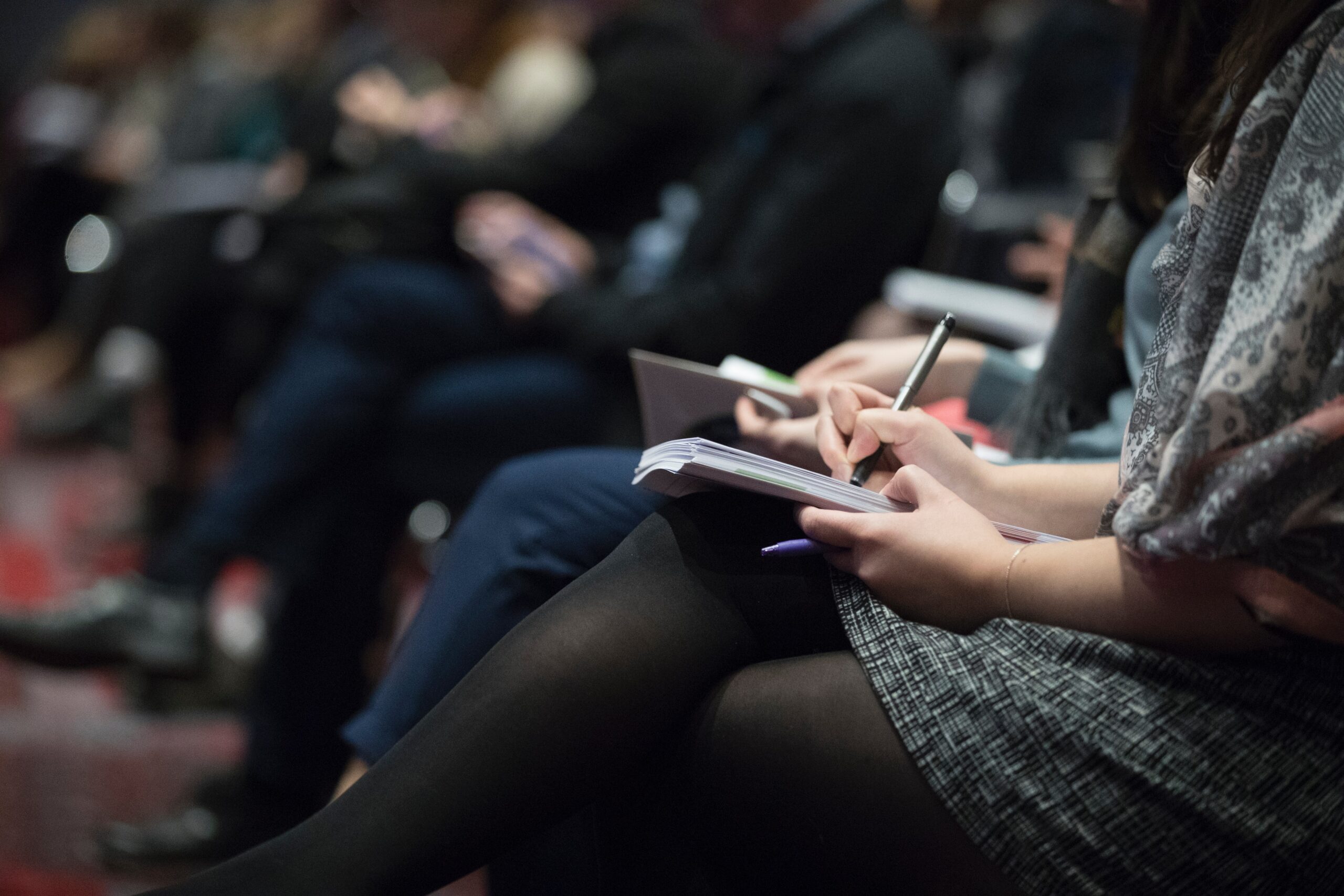 Upcoming events
Coming Up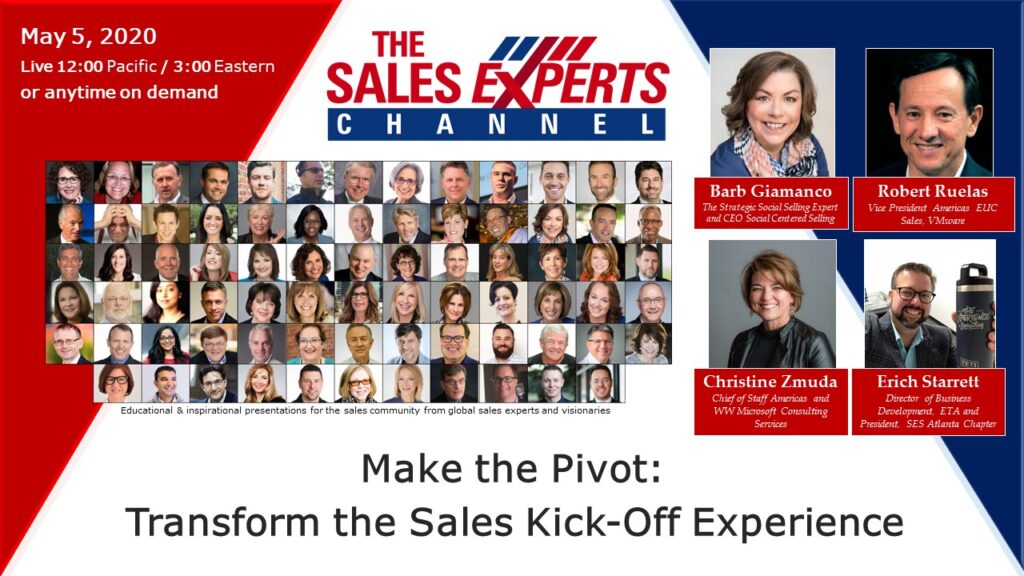 On May 5th, Social Centered Selling's CEO Barb Giamanco hosts a panel of corporate leaders who talk about HOW to move the annual #Sales Kick-Off event from offline to an online experience.
Robert Ruelas Vice President Americas EUC Sales, VMware
Christine Zmuda Chief of Staff Americas and WW Microsoft Consulting Services
Erich Starrett, MBA Director of Business Development, ETA and President, SES Atlanta Chapter
Can't attend live? Register anyway to access the on-demand download later.
---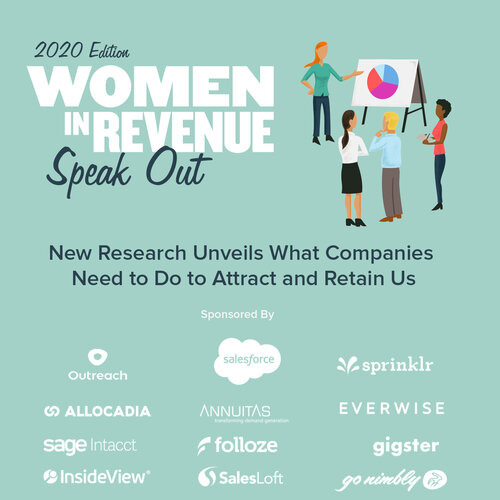 Thursday, April 30th 4:00 PM PT/7:00 PM ET
Sales, marketing, and customer success are great career choices for women. So why aren't there more women in these roles, especially in leadership? 
The research will be augmented by a panel of industry experts — Barbara Giamanco, Host of the award-winning Women in Sales podcast; Lorena Morales, VP of Marketing, Go Nimbly; Erin Garritty, Director of Sales, Microsoft; and Tracy Eiler, CMO of InsideView and founding member of Women in Revenue.
---
Prior Events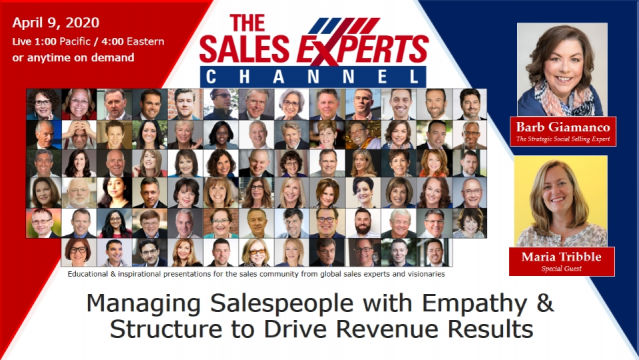 Managing Salespeople with Empathy & Structure to Drive Revenue Results
---
SAP Radio: Tech Tactics You Need To Succeed