Guests have included:

Jeb Blount, Author of Fanatical Prospecting,
Stu Heinecke, Author of How to Get a Meeting With Anyone,
Anthony Iannarino, Author of The Only Sales Guide You'll Ever Need,
Steven Rosen, CEO of Star Results,
Elinor Stutz, CEO of Smooth Sale,
Mike Kunkle, Sales Enablement Executive,
Mike Saunders, CEO of Marketing Huddle,
Deb Calvert, CEO of People First Productivity Solutions,
James Muir, Author of The Perfect Close,
Viveka Von Rosen, LinkedIn Expert,
Marietta Davis, Advisor to Data Oceans,
Mark Hunter, Author of High-Profit Prospecting,
Gerald Vanderpuye, BuyerDeck,
Cian McLoughlin, Author of Rebirth of a Salesman,
Tim Sanders, Author of Dealstorming,
Eric Mitchell, Marketing Director at Plutora,
Jim Keenan, A Sales Guy Consulting, Author of Not Taught,
Stu Perlmeter, Founder of 1st Resource,
Robin Saitz, CMO Brainshark,
Tracy Eiler, CMO InsideView,
Julio Viskovich – VP of Marketing rFactr,
Jill Rowley, Social Selling Evangelist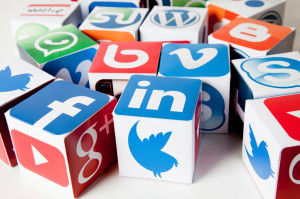 Guests have included:
Tracy Eiler, CMO InsideView
Jill Konrath, best selling sales author
George Bronten, Membrain
Robert Caruso, formerly head of BundlePost
Carter Hostelley and Karri Carlson from Leadtail
Andy Paul, Zero Time Selling and award winning author
SAP Game Changers Panel – June 22, 2016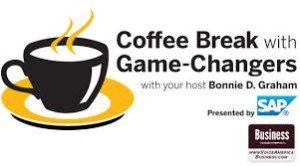 The buzz: "Trust, but verify." (Ronald Reagan) Social Selling is real – now! How do we know? The numbers. Sales people not using social media missed quota 15% more often than peers who do (Hubspot). Directors with SSI > 70 were promoted 1.6X faster to VP than those with SSI <30 in the past two years (LinkedIn profile data). Sounds great, but you may still need to convince your entire sales organization to internalize and adopt a new selling and engagement strategy. How? The right training and follow-up programs.
The experts speak. Barbara Giamanco, Social Centered Selling: "Strategy without tactics is the slowest route to victory, tactics without strategy is the noise before defeat" (Sun Tsu).
Mario M. Martinez Jr., M3Jr Growth Strategies: "What got you here, won't get you there" (Marshall Goldsmith).
Kirsten Boileau, SAP: "Human behavior flows from three main sources: desire, emotion, and knowledge" (Plato). Join us for Social Selling Adoption: How to Make It Happen – Part 2.

SAP Social Selling Game Changers Panel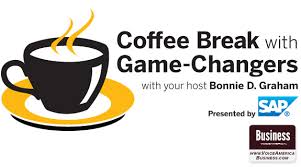 The buzz: Stuck. It's Oct. 27. If you're 1/3 through your 4th quarter, we bet your Sales team is putting the pedal to the metal to drive year-end success. But if they use traditional pipeline-accelerating strategies, deals could be getting stuck. Listen up! The Aberdeen Group (actually that is from Social Centered Selling's research report, but you know how the internet is if someone puts the wrong attribution out there) found that 72.6% of Salespeople using Social Selling outperformed peers and exceeded quota 23% more often.
How can Social help you? "You have to learn the rules of the game. And then you have to play better than anyone else" (Albert Einstein). Listen and learn!