We are salespeople. Yes, you read that right! We have more than 30 years of sales experience with $1 billion in products and services sold. Before hiring any company who promises to help you improve your sales, shouldn't they actually understand what it's like to walk in your shoes? We think so.
With more than 25 years of experience working with technology, we are recognized as leaders in social selling. Eight years ago people thought we were crazy when we began evangelizing the importance of salespeople leveraging social media as part of their process. And our President literally wrote the book on the topic, The New Handshake: Sales Meets Social Media was published by Praeger Publishing in August 2010. We walk our talk and use social media strategies to achieve our own sales objectives while helping our clients to do the same.
For the past decade, we have been working with organizations to rock their sales performance by incorporating assessment, strategy, training and employee development programs utilizing high-performance, tested, proven, and research-based methodologies.
Barbara Giamanco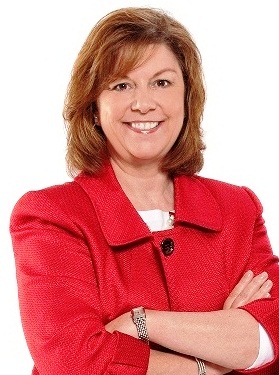 Barb is the co-author of The New Handshake: Sales Meets Social Media and author of Tweet Me, Friend Me, Make Me Buy published in the July 2012 edition of the Harvard Business Review. Known as a Social Selling Rainmaker, she is an experienced Sales and Social Media Advisor, Speaker and Coach.  Barb was recognized again in 2012 by InsideView as one of the Top 25 Influential Leaders in Sales and recently, she was named one of the Top 25 Sales Influencers on Twitter by Radius Intelligence. By special invitation, she has become the 50th member of Top Sales World, a unique site dedicated exclusively to the profession of sales. Barb has a proven, 30-year track record in generating sales and capped a corporate career at Microsoft, where she led sales teams and coached executives. Throughout her sales career, Barb has sold $1B in products and services.
An active member of the business community, Barb is VP of Marketing and Social Media for NAWBO (National Association of Women Business Owners) Atlanta and the Past President of the Atlanta Chapter of Sales Marketing Executives International (SMEI). Barb was honored as a 2011 nominee for the Turknett Leadership Character award, and she was the 2009 recipient of the Atlanta Women in Business "Results Count" award.